The Atlantic City Comedy Club is unapologetically modeled after the New York Comedy Club with it's dimly lit, intimate space that makes you feel like the comedian isn't on a stage but on your coffee table in your living room. This, of course, is all by design to help make the feel of the room pop with laughter and give the audience a unique comedy experience. But the "underground" comedy club isn't the only way to experience a comedy show - and no I'm not talking about a Netflix and chill evening on the couch.
Starting December 21st, The AC Comedy Club and Claridge Hotel team up to bring you a comedy experience like no other inside The Celebrity Theater. The 500+ seat venue provides an incredible "mega-event" like atmosphere that brings you a larger than life performance that you can only believe when you see it live! Being a part of the "roar of the crowd" as laughter echoes throughout the theater is truly a special thing to witness and there will be no shortage of laughs with the lineups headed to the grand stage.
Starting things off on the 21st, Anthony Rodia brings his off the wall characters, crazy stories, and unique delivery to the boardwalk. Rodia gained fame from his social media presence and is known for his Uncle Vinny character and his "Road Rage Wednesday's" and now is selling out clubs all throughout the East Coast. But that's not all, on January 25th, Comedy Central's Chris DiStefano headlines the theater!
DiStefano is one of the hottest comics in the game right now and he's only getting hotter. Chris has been all over Comedy Central and has been selling out large venues all over the country, which is sure to become a trend as he continues to become one of the biggest acts in comedy.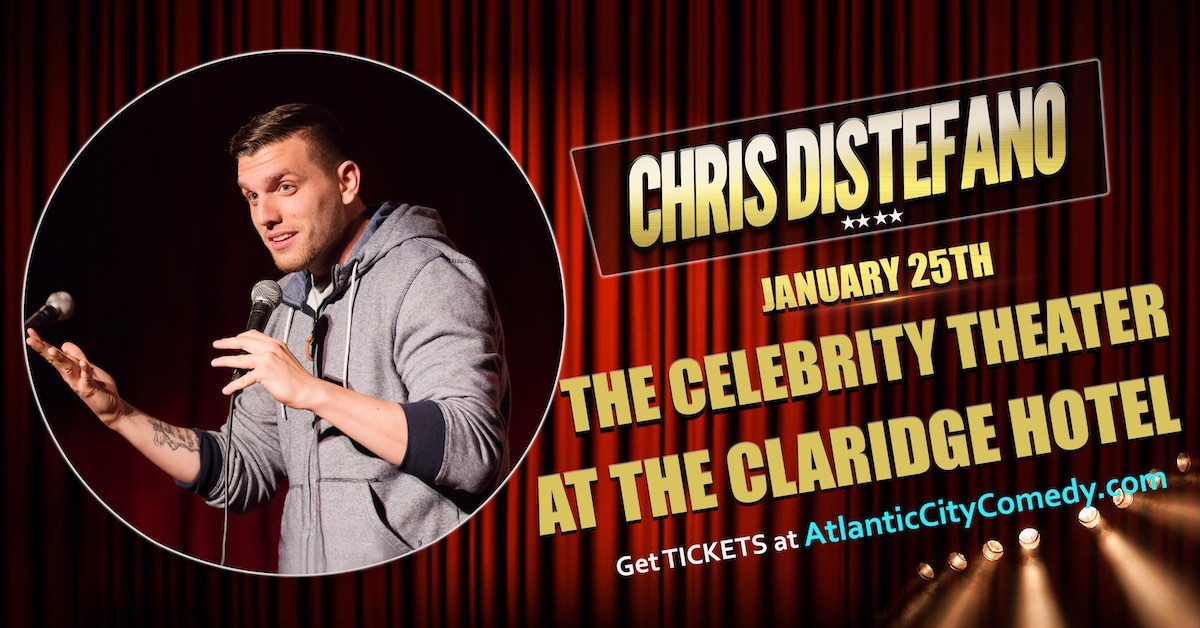 Atlantic City Comedy Club's Celebrity Theater Comedy Series is sure to bring some unforgettable nights of comedy to the New Jersey area. Big theater, big names, and bigger laughs make up the perfect recipe for a one of a kind special night of comedy that can't be duplicated from your couch.