Home is where the heart is, and that heart beats with laughter. The Atlantic City Comedy Club's new home at The Claridge Hotel has provided a gorgeous new backdrop for some of the countries top comics to perform. Located on the 3rd floor of the historic hotel, right across from the Celebrity Theater, the club has created the perfect venue for a night full of laughs!
The candlelit room is an intimate space that makes you feel like the comedian is telling jokes directly at your table. The low ceilings ensure that there's nowhere for the laughs to escape creating an environment ideal for comedy, comedy fans, and the comedians themselves. The club even added the classic brick wall background to the stage.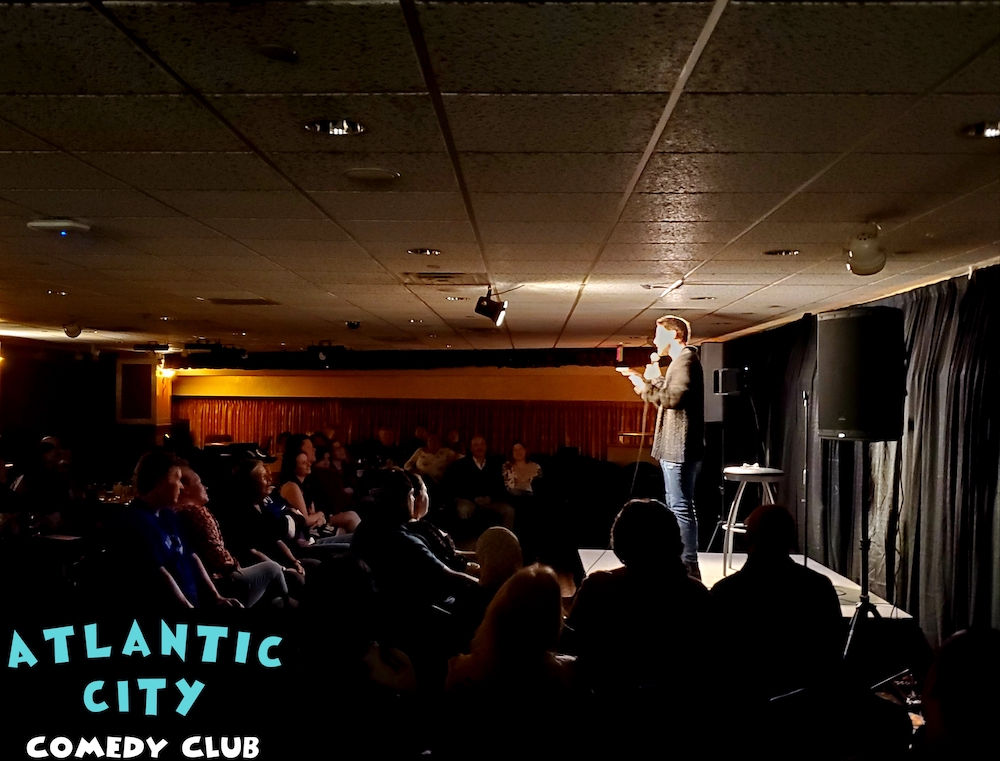 Since it's grand opening in May, the club has hosted some of the funniest talent in the comedy game today. Eric Neumann and his #1 comedy album on iTunes kicked things off opening weekend. Eric's infections smile and lovable persona was the perfect way to set the tone of the new location.
And that was just the beginning, as comedy veteran Seaton Smith, the outrageous Mike Lebovitz, and H. Foley and Kevin Ryan of The Hard Feelings Podcast all brought the house down in the following weeks making the Claridge Hotel and the Atlantic City Comedy Club THE place for comedy!
Atop the hotel is the Vue, a beautiful rooftop bar and restaurant that boasts an immaculate view of AC as well as being the perfect place to grab a pre show drink. Whether you're looking to catch a good Instagram shot of the sunset, or just enjoy the Saturday night DJ, the Vue is a hidden gem of AC nightlife.
So if you're looking for a night out with the girls, a guys weekend, or just a fun Saturday night, the Claridge Hotel has it all. And now being the new home of The Atlantic City Comedy Club, there's no better place to be in town.